In case your child travels abroad, it is recommended to notarize a Travel Consent Letter. All-Canada Notary can help you with notarization of your child's consent letter. It can be notarized online / remotely  or in-person in one of our offices by a licensed notary public. 
What Is a Travel Consent Letter?
A travel consent letter is a document that provides authorization from a parent or guardian for a child to travel alone or with someone other than their parents.
Is a Travel Consent Letter Legally Required?
While a consent letter is not a legal requirement in Canada, some other countries may refuse to allow your child to enter if the consent letter is not provided. It can simplify travel for Canadian children as it may be requested by immigration authorities when entering or leaving a foreign country or by Canadian officials or airline agents when re-entering Canada. The Government of Canada strongly recommends that this is done.
Do I Need to Notarize a Travel Consent Letter?
A notarization for the letter is not a legal requirement, but it is highly recommended by the Canadian government. Because notaries have the legal power to verify that signatures are true and genuine, your consent to travel letter is more likely to be accepted as authentic by immigration authorities.
Please do not sign any documents required to be notarized or commissioned until you meet our notary public, as we need to see you sign the document as required by law.
Can This Letter Be Notarized Online?
The travel consent letters can be notarized online. You can book an appointment with us today and have your consent letter notarized remotely. Book an appointment here
When Is A Travel Consent Letter Required?
There are certain conditions that require the child to have a travel consent form to travel outside the country. Some of the conditions include:
When children are traveling alone without a parent or a guardian.
If a child is traveling with only one legal parent.
When the child is traveling with a legal guardian.
If the child is traveling with a group for a school or college outing.
Minors Travelling within Canada
Minors (individuals under 18 years of age) should carry identification when traveling within Canada. While a passport is not mandatory for domestic travel, it is highly recommended, especially for air travel. Other accepted forms of identification for minors may include a birth certificate, citizenship card, or provincial/territorial identification card.
Can You Use a Copy of the Consent Letter Or Original?
It is generally recommended that the person accompanying a child carries the original signed letter rather than a copy.  While officials may accept a copy of the letter, having the original document can help establish the authenticity and legitimacy of the letter.
At What Age Consent Letter Is Not Required?
The age of majority is generally 18 years old in most provinces and territories, including Ontario, British Columbia, Alberta, and Quebec. However, there are a few exceptions:  In Manitoba, New Brunswick, Newfoundland and Labrador, Northwest Territories, Nova Scotia, Nunavut, Prince Edward Island, Saskatchewan, and Yukon, the age of majority is 19 years old.
Because the definition of a child varies from country to country, so any child under 19 years old should carry a consent letter.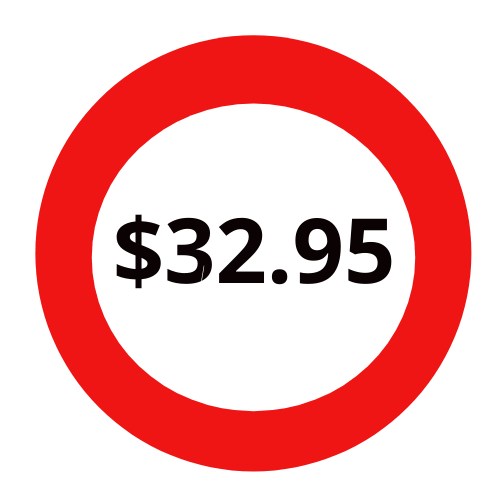 Schedule Your Appointment
What Should a Child Travel Consent Letter Contain?
A child travel consent form in Canada should contain the following information:
Child's Information: Full name, date of birth, and passport information (if applicable) of the child traveling.
Parent/Guardian Information: Full name, address, contact information, and relationship to the child of the parent(s) or legal guardian(s) providing consent.
Travel Details: Dates of travel, destination(s), purpose of travel, and mode of transportation (flight, train, etc.).
Accompanying Adult(s): Full name, address, contact information, and relationship to the child of the adult(s) who will be accompanying the child during the trip.
Consent Statement: A clear and unambiguous statement indicating that the parent(s) or legal guardian(s) consent to the child traveling with the accompanying adult(s) for the specified period and purpose.
Notarization: The consent form should be notarized or witnessed by a legal authority, such as a lawyer or notary public. This adds credibility and authenticity to the document.
Contact Information: Provide emergency contact information for the parent(s) or legal guardian(s) in case of any unforeseen circumstances.
Copies of Supporting Documents: It is advisable to attach copies of the child's birth certificate, passport, and any other relevant identification documents.
Additional Instructions: Any specific instructions or restrictions related to the child's travel, such as medical conditions, allergies, or necessary medications, should be clearly stated.
Who Should Sign the Consent Letter?
Generally, if a child is traveling with only one parent or without either parent, it is recommended to have a travel consent letter signed by the non-accompanying parent. In cases where the child is traveling with someone other than their parents, both parents may need to provide a travel consent letter.
If neither parent is accompanying the child, they can both sign 1 letter or they can each sign a separate letter. Children from the same family who are travelling together may be listed on 1 (one) letter
If Parents Separated or Divorced
Parents who are not accompanying the child travelling outside Canada and who have 1 of the following:
decision-making responsibility for the child
guardianship of the child (in Alberta and British Columbia
If One of The Parents Is Deceased?
It is preferable for the parent travelling with the child to carry a copy of the death certificate.
Should Witness Sign a Consent Letter?
Canada does not require a travel consent letter to be signed by a witness. However, any adult may witness the signing of a consent letter.
What Are the Other Names for the Document?
Child Travel Consent Letter, Children's International Travel Consent Letter, Consent Letter for Child Traveling Abroad, International Travel Consent Letter, Minor Travel Consent Letter
Does the Length of the Trip Matter?
It is recommended to have a travel consent letter for a child, even if their trip abroad is for a single day.
Do Teens Need Travel Consent Letters?
As mentioned above, a minor is defined as anyone who is under the age of majority (18 or 19, depending on the province or territory they live in). This means that teens travelling abroad will also benefit from carrying a notarized travel consent letter
What If There Is Not a Father On the Birth Certificate?
If the birth certificate does not include the father's information, a consent letter is unnecessary. However, the long form birth certificate will need to be presented, stating that there is only one parent.
Now, you must have a clear knowledge about why and when the travel consent letters are essential. It is important not just for the safety of the kids but also for the parents. Parents can also be assured of their kids going with a known guardian or group of people for international trips or outings. It has helped the Canadian government suppress child abduction and other heinous crimes against kids.
To help you with it, All-Canada Notary is here to assist you with Notary Public Services. We have the best team of professionals to look after your needs at an affordable rate. For more information, you can visit the website and book an online appointment today!