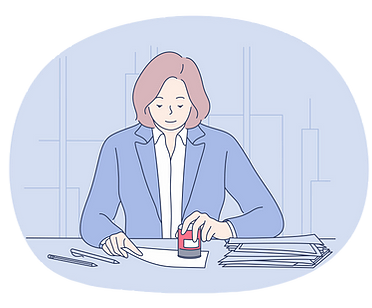 Notary Public & Commissioner of Oaths
What Is a Remote / Virtual Commissioning?
Effective August 1, 2020, Ontario commissioning legislation permits the practice of remote commissioning.
As of May 12, 2020, under Bill 190, the Ontario Government amended the Notaries Act providing for circumstances in which a notary public need not be in the physical presence of the person with respect to whom the notary public is exercising his or her powers".
Online Notary is 100% digital. However, Sealed and Ink-signed hard copies of your document(s) will be mailed by the Notary to your mailing address upon request.
Our fees are non inclusive of GST/HST