Can I legally have my Will & POA witnessed online in Canada?
Absolutely! All-Canada Notary ensures the process meets all legal standards. You can witness and remotely sign your Will and Power of Attorney (POA) via a virtual/online meeting. It is 100% legal in Ontario under the following laws:
Bill 245, Accelerating
Access to Justice Act,
2021 ("Bill 245")
May 12, 2020, under Bill 190,
the Ontario Government
amended the Notaries Act
July 15, 2020, the Ontario Government implemented O. Reg. 129/20
What benefits does online Will & POA signing offer?
Convenience: No travel, no waiting rooms. Do it from your cozy couch!
Safety: Especially in the current times, it reduces health risks associated with face-to-face interactions.
Speed: Quick scheduling and the process itself can be faster than traditional methods.
Affordable: In the digital age, All-Canada Notary stands out as a reliable and cost-effective solution for critical legal documentation
Pricing Virtual Witnessing (Will / Power of Attorney Signing)
Our remote notarization services stand out by striking the perfect balance between affordability and exceptional quality. We pride ourselves on offering competitive pricing models that are meticulously designed to ensure that our clients receive value that far exceeds their investment. Our services are not only cost-effective but also extraordinarily fast, ensuring that every notarial transaction is executed with impeccable efficiency and without unnecessary delays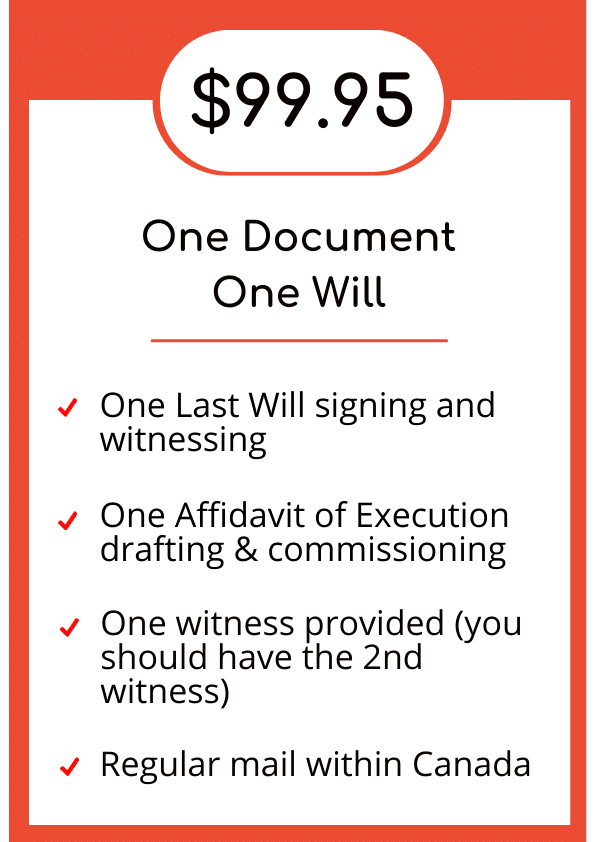 Get ready to experience our in-person and online notarization, and document drafting services tailored for your convenience.