A will is a legal document that communicates a person's final wishes concerning their assets, to be acted upon only at their demise. Simply put, individuals stipulate how they want their properties and assets to pass at their death by making a will.
There is no law compulsorily mandating every adult individual to prepare a will. However, people are encouraged to prepare their wills, as this helps to prevent conflict on the deceased's estate and ensures his desires are adequately carried out. Preparing your will dispel every confusion, conflict, and disappointment that could have been occasioned by the lack of a written document guiding your loved ones and family through your wishes for your assets.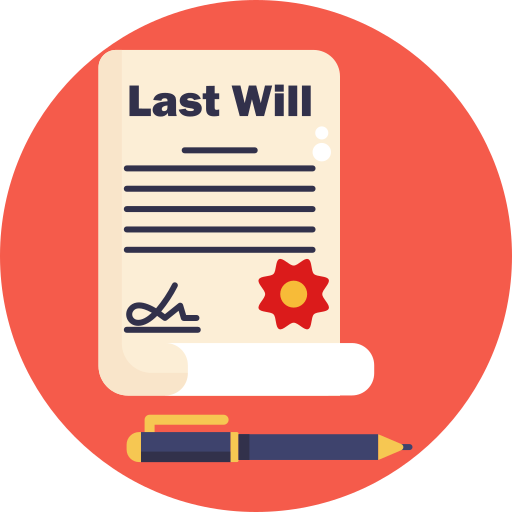 The first step to creating your own will is contacting a lawyer specializing in wills or estates. This move will ensure that every step necessary to make your will valid is taken.
All-Canada Notary has a network of experienced attorneys who can help you draft your will with the click of a button. All you need to do is book online for the service you need; an online meeting is scheduled with you to enable your attorney access to every necessary information required to create your will. Afterward, you will receive drafts of the document in your email.
Do Wills Need to be Notarized?
Generally, it is not mandated by law that a will be notarized. The legal requirements for a valid will are:
It must be created by you (no one can make a will for another person)
You must be of sound mind and legal age
The will must be signed in the presence of two witnesses.
The witnesses must sign the document before each other and in the testator's presence.
The testator ought to ensure that the witnesses to his will swear an affidavit of execution. This is a legal document signed by a witness to will stating that the document was signed correctly/executed. This document helps speed up probate.
The affidavit of execution, however, must be completed in the presence of a notary public or a commissioner for taking oaths. The will is usually stamped by the notary or commissioner for taking oaths as evidence of the affidavit of execution.
All-Canada Notary can also help you with signing your will, preparing an affidavit of execution for each witness, and notarizing the same.
Can A Will be Signed Online or In-Person?
All-Canada Notary provides services for clients who want to witness their wills, in person or virtually. Generally, a will can be signed and witnessed online or in person. 
How Can All-Canada Notary Help You Witness your Will In-Person?
All-Canada Notary offers an in-person appointment to witness your will. All you need to do is to book an in-person appointment by clicking on the 'Schedule a meeting' button on our online platform. You will be required to select a location, the service to be rendered, the date, and the time.
Lastly, you will be required to provide a few details, proceed to payment, and your appointment is booked.
On the scheduled date for your in-person witnessing, you will be required to:
present a valid means of identification to your notary;
All-Canada notary will ensure you understand and can attest to the document you're about to sign;
the notary public then witnesses your signature; and
once you have signed the document, the notary will affix their stamp (or "seal") to the document; and
your witnesses will physically sign their counterpart copies.
How Can All-Canada Notary Help You Witness your Will Virtually?
Lawyers and Notaries have been legally permitted to witness the physical signing of wills. At All-Canada Notary, we do not offer virtual notarization but provide virtual witnessing. All you need to do is book an appointment for virtual witnessing online and select a date and time.
Here are the simple steps to follow:
Book your appointment online;
All-Canada Notary will send a secured link to your email address;
You will be required to upload your documents and IDs on our secure platform;
You will meet with the notary online, and you can electronically sign your document while they witness.
You can download the signed documents, and we can mail you the hard copies upon request.
How can All-Canada Notary help?
All-Canada Notary is a network of notary publics aiming to make notarizing convenient, secure, and accessible. We can help you draft your will, witness the execution of your will, and notarize the affidavit of execution, all for a fee.  At All-Canada notary, we operate physical and virtual notary services designed to fit your schedule. You can book an appointment with us today and have your will witnessed online or a visit to any of our in-person locations any day.