Online notary services in Canada have well evolved. In recent times, the need for online operations is more than ever. It is no longer a choice but a necessity now. Moreover, the current situation that calls for restrictions on free movement has created a good deal of limitations and burden of additional requirements for businesses and individuals. However, the same situation has opened up ways to new opportunities and out of box solutions.
The government of Canada has also prompted to these needs and passed laws, (the COVID-19 Response and Reforms to Modernize Ontario Act, 2020 (Bill 190), that now permit and acknowledge electronic signatures and online notary.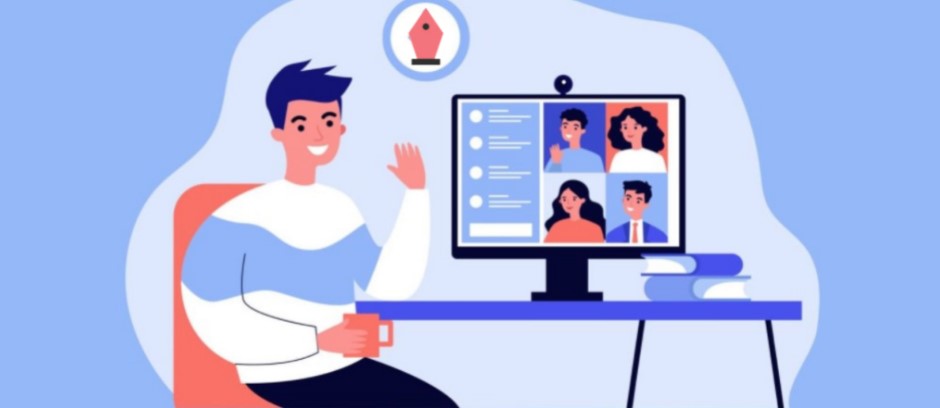 Earlier, the act of notary was inked, necessarily in the physical presence of both the notary public and the parties to the transaction or the document to be certified. However, digital technology has lifted the obligation of being present in the same premises. In Canada, the digitally notarized documents are now equally acknowledged in most of the official procedures as laid down in the Schedule 1 of Bill 190, that enacts the Alternative Filings Methods Act, 2020 which provides businesses and corporations with an alternative method (online) to file documents that would have otherwise required or permitted in-person or mail delivery.
Online notary is also known as digital or remote notarization. For online notary in Canada, the process is easy and everyone can do it by themselves. All-Canada Notary provides an easy and efficient platform for online notary in Canada. Our team of experts guide you through a few simple steps for online notarization in Canada.
For online notarization you need:
An active account on a video-linking service Skype.
Sign up with a notary service. All-Canada Notary Services is ever striving to assist you with the ins and out of the notary process. Make a well-informed choice.
Go through the pre-requisites of the process – pre-fill the required information, check your schedule for availability of time, make an online appointment with the notary public.
You can connect to your notary via video conferencing at the appointed hour.
The documents can be uploaded easily following the guidelines provided by the online notary public. This saves you the hassle of finding a notary and visiting in person.
Online commission and notary are a secure platform that brings convenience, as you no longer need to take a day off to verify your documents. In Canada, many legal firms have extended the facility of remote notary. A notary certification validates the originality of the documents and establishes that all the information presented holds true. The online notary services in Canada consider this advancement, an overdue necessity as nearly all important operations and processes have already been digitalized around the world.
After the enactment of new legislation, digital or online notary in Canada is as valid as the physical notary verification. As of May 2, 2020, the government of Ontario amended the Notaries Act, under Bill 190, which establishes that a notary public may "exercise his or her powers with or without being in the person's physical presence".
Q: When and why I need to notarize?
It is important to know that the act of notary is a fraud-deterrent process. The seal of the notary public prevents forgeries and frauds, as it bears that the document has not been obtained through deceit or coercion.
This simple visual verification assures the authenticity and originality of documents.
In a time, when nearly all dealings have gone virtual, so much so that there are hardly any physical transactions, identity theft and cybercrimes are also alarming. To guard against these malpractices, online notarization of documents is highly recommended.
Q: Which documents can be notarized online?
A: Following documents are eligible for online notarization:
Ministry of Finance documents (including Sworn Statements, transfer deeds etc);
Affidavits (any type);
Common Statutory declarations;
Consent letters for children traveling abroad;
Delayed birth registration forms;
Applications to amend birth registration;
Declarations affirming parentage;
Change of name of child under the age of 12;
Legal name changes applications;
Insurance claims;
Common law status affidavits;
Special invitations to family members overseas;
Passport applications (in lieu of guarantor);
Pension purpose attestations of recipient being alive and confirming their residency;
Residency documents;
Lost passports;
Single status certificates;
Federal government permanent residency card applications;
Municipal information forms (MIF) for liquor license;
Affidavits waiving vaccinations based on religious grounds;
Any document requiring the signature of a lawyer, notary or commissioner which can be commissioned.
Q: Which documents cannot be notarized online?
A: Following documents need to be certified by the notary public in-person, there is no provision for their online notarization:
Certified true copies of original documents (in-person appointment required);
Power of attorney (in-person appointment required);
Separation / divorce agreements
Q. What technology do I need for online notary?
A. There is no need for any additional software or hardware. The online notary service provider you choose facilitates you with electronic signature software. For electronic journal record-keeping, the audio – video session is recorded, which is then shared with the client.
Q. What steps do I need to follow for online notarization?
A. Online notarization is a simple process that takes no longer than 10 minutes. The most important part is to follow the instructions of the commissioner or the notary public via live video-link. The general guidelines of the process are as follows:
1. Choose among the online notary services. A basic search for "online notary service in Toronto" or a more specific, long-tail keyword search like "How to notarise online in Canada" can provide you with a few good options. We at All-Canada Notary assist you with a simple, efficient and up-to-date process for online notary in Canada.
2. Read the reviews for a few services providers and also read about the facilities they extend to their clients. Do compare charges. Make a well-informed choice.
3. You may need to install an app or sign up with the service provider.
4. Login to your account on your computer or mobile phone.
5. Make an online appointment with the notary public.
6. Upload the unsigned, original document. The document is to be signed in front of the notary public.
7. Pre-fill the given necessary fields in the form. (e.g., name, date, email ID etc.)
8. You must keep your national identity proof with you at the time of notarizing. Validate your identity.
9. Once the pre-requisites are met, connect to the notary public at the appointed hour through the live video-link.
10. Follow the guidelines of the notary public.
11. When the process is completed, your certified document is ready for download.
Q. How can I establish my identity for online notarization?
A. In online notarization one of the following identity proof is sufficient to establish the identity of the person/s:
1. You must possess an identity proof with a photograph—a driver's license, passport, birth certificate, school certificate or ID or other government-issued ID will serve the purpose.
2. You have third party verification, that is, credible witness signs an affidavit to that effect before you sign your document.
Unsuccessful verification will lead to cancellation of the notarization process.
Q. Is online notarization secure?
A. Online notary public uses those video conference services that provide end-to-end encryption, which is most secure way of communication.
Q. Is the seal of Canadian notary acknowledged outside Canada?
A. It is the responsibility of the person seeking notary to get information about the notary laws of the country where the document is to be submitted. Each country has its own laws in this regard.