Changing your name in Ontario can be a strenuous experience. Although the process is straightforward, there are certain steps you must go through to get the job done correctly.
The main reason for changing names in Ontario is usually due to marriage, divorce or to update a child birth certificate.
If it's between two spouses, either party can take their spouse's surname, which can be added or replaced with their current surname.
You can also request the legal name change of a child. However, you must have full legal custody of the child and the new name will be on the new birth certificate. If you're married, the process can take a bit longer.
If you want to get a legal name change in Ontario, here are a few basic things about the process you might need to keep in mind.
Types of Name Change and Requirements
The procedures for a name change in Ontario differ depending on the kind of name change you need. Each and every kind of name change has their own documentary and procedural process – which is why it's important to read the regulations carefully.
A few things that we can think of offhand that you might require include:
Registration number

Copy of passport
You might have to provide the birth certificate which includes a registration number from the province you wish to live in. It must be in the roman alphabet. In some instances, you will need to send a copy of your passport to the office to prove your identity.
You must submit an application for an adult name change (Form 1155E). To be considered as an adult, you must fulfill the following requirements:
You should be at least 16 years of age or older

You must also be a permanent resident of the province for the past 12 months

If you're 16 or 17, you'll need the permission of your guardian

If you're engaged or have accepted a Joint Declaration of Conjugal Marriage, you must notify your partner or spouse of your name change

A police record verification
If you need a police records verification as support of your legal name changing request, acquire the conditions for a criminal history check, for a change of name form to ensure that the police agency performing the check follows all of the rules.
The Application to Change an Adult Name, Form 1155E can be found here.
If you have a child whose name you want to get officially changed, here are a few criteria you need to be aware of:
You are at least 17 years of age or under

You are a permanent resident of Ontario by birth or for the past 12 months

Child should give his own written permission, if 12 years of age or older

Every individual who has legal guardianship of the kid must agree to the name change, and everyone who has lawful rights to the kids must be notified in writing of the name change

Photocopies of any court rulings or documented legal contracts that demonstrate specifics of possession and access to the kid or address the child's name

Police record check for a change of name form is also compulsory
3.   Changing Name to a Single Name
If a culture exists, you can also change the name of your child into a single name as well.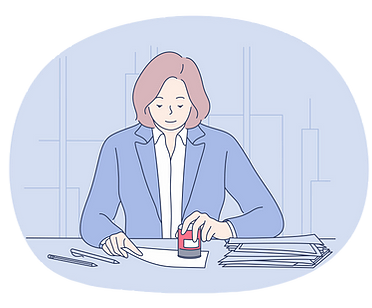 Schedule Your Appointment
Procedure to Change Your Name
You must complete an application for changing your name, which must be approved by the registrar. There are several steps to the process, and you must pay a fee. Then, you should update all your IDs, records, and accounts.
Once your application is approved, you will be allowed to change the name. You can download the application form (Form 1155E) and attach a police record with it. Then you can call 'Service Ontario' at 1-800-461-2156 for all of North America (areas outside of Toronto), 416-325-8305 in the Greater Toronto Area and Internationally, or TTY: 416-325-3408 to get forms delivered to your address)
Moreover, you can submit via mail or can do in-person submission.
Submission via mail
Send your completed form, money, and needed papers to the Service Ontario address.
ServiceOntario
Office of the Registrar General
P.O. Box 3000
189 Red River Road
Thunder Bay, ON
P7B 5W0
In person submissions
Bring your completed form, payment, and any other needed papers to the Service Ontario address.
Service Ontario
47 Sheppard Avenue East, Unit 417, 4th Floor
Toronto, ON
M2N 5N1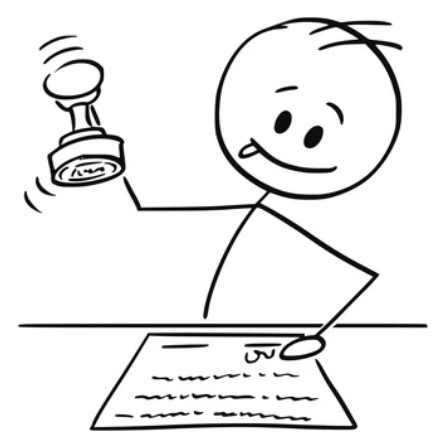 Current Fees for Formal Name Changes in Ontario, Canada?
The fee for changing a name in Ontario, Canada is $137.
You will get a certification of name change and a new identity document in 6-8 weeks provided your application is full and correct, and you were born in Ontario. If you've sought a change to a single name or a regained name, it can take a little longer.
The process can take six to eight weeks, depending on whether you are changing your first or last name, or reclaiming your maiden name. The relevant Ministry will need time to issue your new name certificates. You can also apply for an exemption from publishing your new name in the newspapers or on the internet.
What Do You Get if You Change Your Name?
You will receive a name change certificate if your application is accepted. It will display both your old and new names. This certificate may also be used to alter your name on other personal papers like a health card, insurance or passport.
What Documents Should I Update After a Name Change?
When your application is approved, you can stop using your previous name on all of your other identifications. Your passport can also be updated within a few days of the name change. If you did not receive your birth certificate in Ontario, you will have to apply in the province or territory in which you were born.
All-Canada Notary Can Help You
If you need help commissioning your Statutory Declaration for Application to Change Name, All-Canada Notary can do it for you. You can use our in-person and online notarial services. Our offices can be near your location, so book your meeting now. 
Get Started: Schedule Your Meeting Now