Preparing the will is the last thing that you would plan to do for your future. But it should be the first and the most important part of your life. Once you have prepared your will, it is evident that you would not think about it anymore for the future. 
But today, there might be many possible reasons that you experience throughout your life that would force you to update your will. It is advised to prepare your will when you still have time to judge the happenings around you in your lifetime. It would help you make better decisions in life.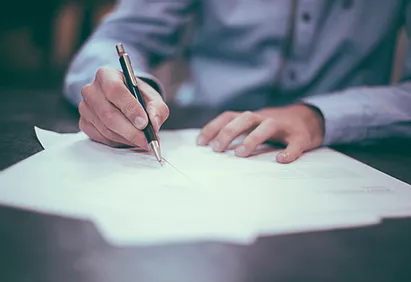 Why It's Necessary to Update Your Will
Will is something that's destined to protect your assets and family after you're gone. Emphasizing it is highly essential. You need to seek an update (if necessary) to ensure that your family stays protected after you are gone. A wrong or misjudged will leave your family vulnerable to lose the assets that you owned in your lifetime. 
Therefore, you need to seek an update for your will by reciprocating to the situations in life. Here are five reasons that explain why you might need to update your will over time. 
There are many different family situations that you might encounter in your lifetime. Everything that happens within the family makes changes within a relationship. Change or modification in the will at times becomes mandatory, depending upon the situation. 
When you have children in your family, it's your responsibility to update the will and add your child's name to your assets. For children, you may add a guardian's name to take care of the child if something happens to you and your spouse. 
The second situation within the family arises when you either get married or get divorced. When you marry, you're eventually adding a member to your family. You can add your spouse's name to your will by getting in touch with professional law firms. 
In case your spouse is no more due to any unfortunate cause, you might have to update the will. Most people have alternative plans for such situations, but you need to update your will for the same if it's not destined. You can also review your will if you're unsure about the backup plans for the unfortunate situation. You can make up further decisions to ensure that your assets are distributed well amongst your closed ones. 
Dispute Amongst Important People
There are many people whom you consider important in life, and they change over time. There might be various reasons to pass that judgment and change your decision to pass on your assets to them. In that condition, you can seek help from professional attorneys to help you update the will when there is still time. 
In case you're divorcing one another, you might need to leave some assets for your ex, but at the same time, you need to remove them as a beneficiary from the assets you own. You need to get in touch with professional attorneys who will explain the changes you must make in your will. 
Moved to Different Province or Territory
If you moved to a different province or territory, then you might seek updating your will by signing a new codicil (a document signed for changing the will). It is so because every province and territory have their own rules & regulations regarding property, estate and taxes. The old will might go invalid after you have moved onto a new province in Canada. Therefore, it is better to get in touch with a professional firm to know more about the respective regulations. 
The professional law firms will assist you throughout the process to ensure that your will has been updated and is valid again in the new province or territory without leaving any complications for your family behind you. 
Change in Value of Assets
It is one of the most common reasons that might force you to modify your will. If you experience a large hike or fall in your assets' value, you might need to update your will for several reasons. Some of the possible reasons include:
Buying a new car or selling an old car for cash value.
Property of a family member to your name who passes away.
Change in the value of estate property, etc.
It does not matter whatever fluctuations you experience in your assets; you need to talk to a professional attorney and make sure that your update requirements are attended to. You just need to turn to professional law firms to get proper planning and execution for your will update.
Change of Mind
At times, you do not need any kind of legal reason for updating the will. You own your assets, and you can change your will according to your mood. There is a possibility that you might wish to change some aspects of your will. For this process, you can seek help from professional law firms offering all types of legal assistance to update your will. 
You can change your will as per the conditions that fit your mind without the need for taking anyone else's consent. But, in the process, you need to make sure that you thought about your decision carefully without being influenced by any impulse situation. 
Conclusion
These are the five essential reasons you might have to change or update your will even after you believe you have settled it all. Your will defines the future of your family in case you are gone due to any unfortunate reasons. So, you need to plan it wisely. 
To help you with it, All-Canada Notary is here to assist you in changing, updating or reviewing your will without much hassle. We have the best team of professionals to look after your needs at an affordable charge. For more information, you can contact us to book an appointment.