If you are wondering whether or not you can Transfer Ownership of a Vehicle to a Family Member with Remote Online Notarization, this post is for you. Many people would love to gift a car to their siblings or extended family members but need help processing the documents to make it legal.
In this guide, we will answer your questions about how to transfer that vehicle to a family member without legal hiccups while also providing you with a list of eligible family members who qualify.
Generally, it is legal for anyone to transfer their vehicle to any family member and have the retail sales tax waived when such vehicle transfer takes place between yourself and a member of your family.
Who is an Eligible Family Member?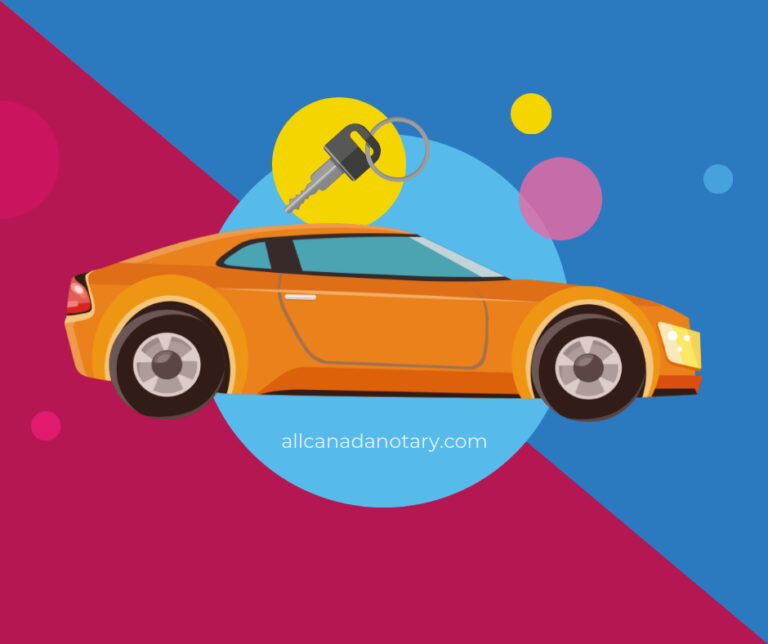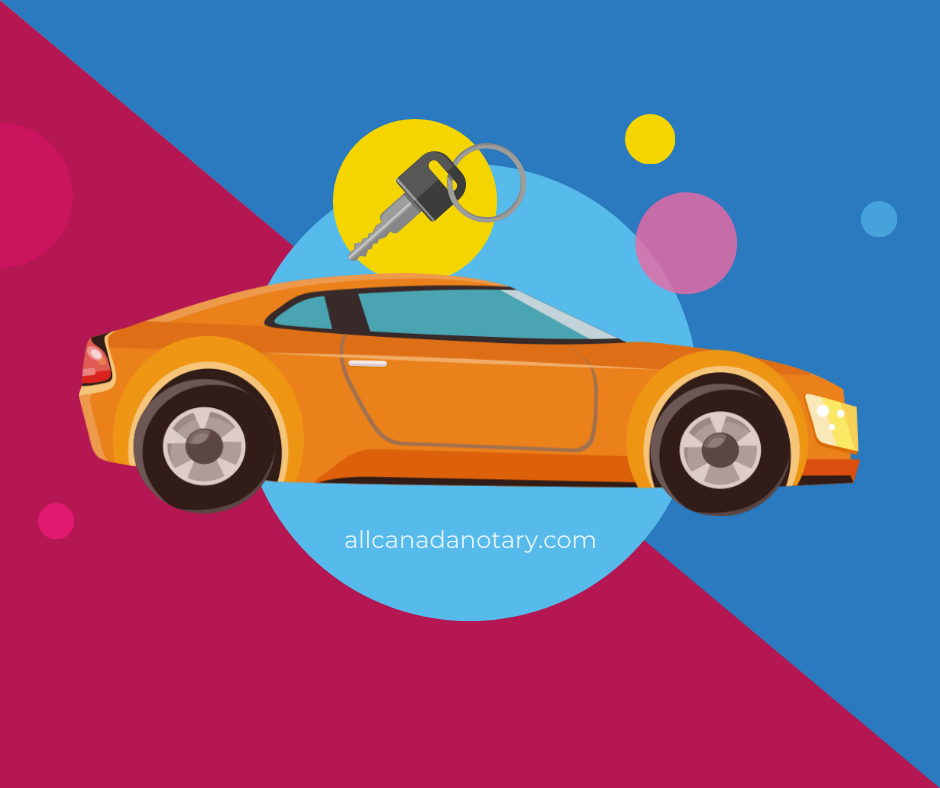 To be eligible as a family member to enjoy the retail sales tax waiver, the family member must fall into one of the following categories:
A son/daughter or step-son/daughter;
A grandson/daughter or step-grandson/daughter;
A granddaughter or step-granddaughter;
A grandparent or step-grandparent;
A father/mother-in-law; or
Benefit of transferring vehicle ownership?
By deciding to gift a vehicle to an eligible family member, the recipient is exempted from paying the Retail Sales Tax. By so doing, you have not only gifted them an important property but also saved them from having to pay Retail Sales Tax on the value of the vehicle being gifted. 
What are the documents required to Transfer Ownership of a Vehicle to a family member?
The legally required documents that will enable you to transfer ownership of a motor vehicle as a gift to a family member include the following:
A copy of the Sworn Statement for a Family Gift of a Used Motor Vehicle (Form 1157E). This can be downloaded from the official form repository of the Government of Ontario.
     2. Your driver's license,
     3. Your Vehicle Ownership Permit,
     4. Proof of your Ontario vehicle insurance,
     5. Your Safety Standards Certificate (this can, however, be waived for a spouse-to-spouse transfer), and
     6. A completed Plate Transfer Declaration (this is if you intend to transfer the license plate number to a spouse, parent, and children)
What is the Sworn Statement for Family Gift of Used Vehicle (Form 1157E);  
The Sworn Statement for Family Gift of Used Vehicle, also known as Form 1157E, is a document that encapsulates the oath declaration of yourself (the Donor) and your family member (the Recipient) to whom you wish to gift the vehicle in question. This document is required to be notarized by a notary public or Commissioner for Oaths and other designated officers.
The Sworn Statement for Family Gift of Used Vehicle (Form 1157E) can be downloaded electronically from the Ontario Central Forms Repository here, and both parties can fill out the allotted fields. Both parties must also ensure that every piece of information contained therein is true to the extent of their knowledge. This declaration is then sworn to before the commissioner for taking oaths or affirmed before a notary public.
Can I Notarize the Form 1157E online?
Yes, one can notarize Form 1157E online. The law has always had a firm stance on the need for notarizations to be conducted in person. However, the Ontario Ministry has legalized the virtual witnessing of sworn documents and statements.
Therefore, this permits anyone wishing to gift a family member a vehicle as a present to download the Form, fill out the required spaces and book an appointment online with All-Canada notary to help you notarize the Form using our remote online notarization service.
A quick take-home here is to note that for the transfer to be legally binding, you will need the sworn statement or the Form 1157E to be;
Signed by both parties, and
Notarized by the notary public or commissioner for taking affidavits.
How can All-Canada Notary help you?
All-Canada Notary is a network of public notaries with the facilities to electronically help you notarize your Sworn Statement for Family Gift of Used Vehicle (Form 1157E). At All-Canada Notary, we operate a physical and virtual notary service. You can book your appointment online and get your documents notarized with All-Canada Notary today.