If you need to prove your ownership of a property, vehicle, or other valuable assets, obtaining an Affidavit of Ownership is a crucial step. All-Canada Notary can help you draft and notarize your affidavit of ownership in-person or remotely.
What is an Affidavit of Ownership, and why do I need one?
An Affidavit of Ownership is a legal document that confirms an individual's ownership of a specific asset, such as real estate, a vehicle, or personal property. You may need one to prove ownership when transferring property, resolving disputes, or for various legal and administrative purposes.
Who can apply for an Affidavit of Ownership?
Any individual who owns an asset and needs to assert their ownership can apply for an Affidavit of Ownership. This applies to both residents and non-residents.
Where can I obtain an Affidavit of Ownership form?
You can typically obtain the Affidavit of Ownership form online from legal form providers, or contact All-Canada Notary for assistance in drafting a customized affidavit. It's essential to use the correct form to ensure its validity. We have a special combo deal for drafting and notarization services. See here
What information is required in an Affidavit of Ownership?
An Affidavit of Ownership should include:
Your name and contact information.
A detailed description of the asset, including identification numbers or legal descriptions.
A statement affirming your ownership of the asset.
The date of ownership commencement.
Any relevant details about how you acquired the asset.
Signatures of both the affiant (the person asserting ownership) and a notary public or commissioner for oaths.
Do I need to notarize the Affidavit of Ownership?
Yes, it's highly recommended to have your Affidavit of Ownership notarized by a notary public or a commissioner for oaths. This ensures the document's authenticity and will be accepted in legal proceedings.
Where should I submit the Affidavit of Ownership?
The submission location depends on the purpose of the affidavit. You may need to file it with the appropriate government agency, such as the Land Registry Office for real estate transactions or Service Ontario for vehicle registration.
Are there any time-sensitive requirements for submitting the Affidavit of Ownership?
Yes, depending on the purpose, there may be deadlines for submitting the affidavit. It's crucial to check with the relevant agency or consult with legal counsel to ensure you meet all requirements and deadlines.
Can I obtain a copy of my Affidavit of Ownership?
It's a good practice to keep a copy of your notarized Affidavit of Ownership for your records. You may need it in the future to prove ownership or for other legal purposes.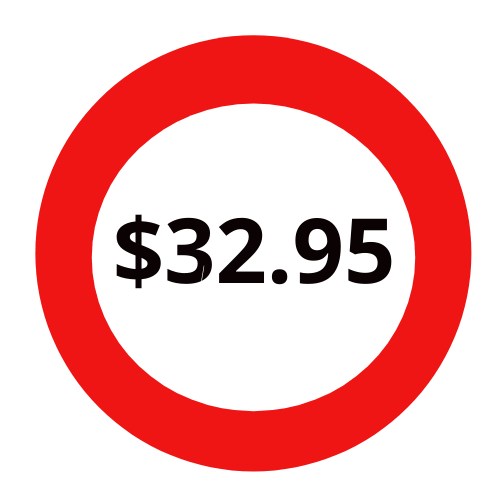 Schedule Your Appointment
Are there any legal consequences for providing false information in an Affidavit of Ownership?
Providing false information in an Affidavit of Ownership is a serious matter and can lead to legal consequences, including fines and imprisonment. It's essential to be truthful and accurate when completing this document.
What is an affidavit of a Used Vehicle Ownership
When a vehicle is sold, a bill of sale is typically used to record the transaction and transfer ownership from the seller to the buyer. However, if the original bill of sale is lost or cannot be obtained for some reason, the affidavit of ownership can be used as an alternative means to establish proof of ownership. After you get the affidavit, you can register a used vehicle with Service Ontario within six days of purchase.
Can I notarize an affidavit of ownership online / remotely?
Yes! Affidavit of ownership affidavits can be notarized virtually.
 1. Book Your Appointment: You can conveniently schedule an appointment with us on our website here or by calling at +1 866-240-6060 (toll-free). The beauty of this online service is that it eliminates the need for time-consuming in-person visits, allowing you to choose a time that fits your schedule.
 2. Meet with Your Notary Professional by Video Conference: On the day of your scheduled appointment, you will meet with your notary professional through a secure video conference. This step replicates the in-person notarization experience, as the notary will verify your identity and witness your signing of the ownership affidavit.
 3. Electronically Sign Your Affidavit: Once the notary has confirmed your identity and witnessed your signature, you can electronically sign your ownership affidavit. This digital signature is legally binding and holds the same weight as a traditional pen-and-paper signature.
 4. Download the Notarized Document: With the affidavit notarized, you can then easily download the document which will be emailed to you. The notarized affidavit is legally valid and can be used for various purposes, such as transferring ownership of a vehicle.
What are the benefits of using an Affidavit of Ownership?
Affidavit of Ownership can offer several benefits:
Ownership Confirmation: It serves as a formal declaration of ownership. If there is any dispute or confusion regarding who owns a particular asset, the affidavit can provide clear evidence of ownership.
Property Transfer: When transferring property or assets between family members, friends, or business partners, an Affidavit of Ownership can simplify the process by providing a clear record of the transfer.
Estate Planning: In estate planning, you can use an Affidavit of Ownership to specify how you want your assets to be distributed after your passing. This can help avoid confusion and disputes among heirs.
Avoiding Probate: Some assets may not need to go through the probate process if there is a valid Affidavit of Ownership in place. This can save time and money for your heirs.
Creditor Protection: In some cases, an Affidavit of Ownership can help protect assets from creditors. However, this depends on the specific circumstances and the laws in Ontario.
Privacy: Unlike a will, which becomes a public document when probated, an Affidavit of Ownership is typically a private document. This means that your asset information can remain confidential.
Streamlined Transactions: When selling or transferring assets, such as a vehicle or real estate, an Affidavit of Ownership can simplify the process by providing a clear and legally recognized statement of ownership.
Legal Clarity: Having a notarized Affidavit of Ownership can help clarify your legal rights to an asset, which can be particularly useful if you ever need to take legal action to protect your ownership.
Business Use: Businesses can use Affidavits of Ownership to establish ownership of intellectual property, equipment, or other assets critical to their operations.
Documentation for Insurance Claims: When filing insurance claims for lost or damaged property, having an Affidavit of Ownership can help prove the value and ownership of the items in question.